Whats your favorite music genre? Outta the choices above? Gimme a favorite artist, album, or song individually, heres AELELE/EIRARA'S big-useless list of fav songs
MAI FAV ALBUMS!!!
The first album, "君のいる景色 WhiteFlame presents feat.巡音ルカ Disc1 (VOCALOID Disc)" has touched my heart and the stapes in my ears with a light tickle as the sound waves still shiver down my spine C:
<3 Luka forever <3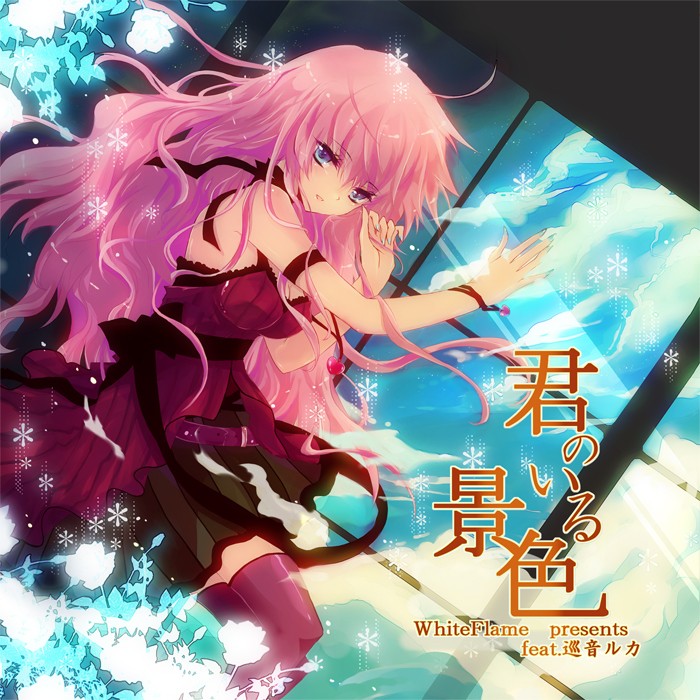 *Guys, don't go all out on this picture, she's not even naked |D
Yes she's a Vocaloid, and all the songs are in Jap, but who cares, I don't... Meguri = Circulating, Ne = Sound/Voice, so it pretty much means surround sound. xD
Okay fine, an english album... Uhh... Queue smoke out of my ears... Oh I know!
Dimmakmmun - The Bloody Beetroots! Epic technoooooooo
OK YES this album cover is just a bunch of clothing, but trust me, I WRUV The Bloody Beetroots epic thought of techno/trance blows me away to infinity and back. Twice.
Alright time for another Japanese Album.
Gacha gacha kyuu tto figyu atto!
I absolutely love MOSAIC.WAV, if you don't like J-Pop or J songs, don't read , I go ALLLLLLLL out on japanese songs, so don't try me son :Y
But I love how their voices are soooo kewt, oh and this song is actually the OP of an H-Game (Hentai) so yeah I was a bit intimidated when I saw that |D
OKAY
Enough of me guys! Tell me yours! Make sure to make your post as descriptive as mine(lol)just make sure if your uploading an album cover, it's not too wide. Thanks guys! Time to hand yall the mic C: